In this blog post, we unveil the top five towns that you must visit during your trip to the island of Maui. From vibrant cultural hubs to charming coastal retreats, Maui is home to a plethora of captivating towns. We will guide you through the must-visit towns that showcase the diverse beauty, rich heritage, and unique experiences that Maui has to offer. So pack your bags and get ready to explore the five best towns in Maui: Paia, Makawao, Wailuku, Lahaina, and Hana. Each of these towns has its own distinct character and charm, promising an unforgettable journey filled with breathtaking landscapes, warm hospitality, and an immersion into the vibrant island culture.
1. Paia
Paia was recently named the eighth happiest seaside town in the US. It stands out as the best town to visit for an unforgettable Hawaiian experience. It has laid-back bohemian vibes with vibrant shops, art galleries, and cafes. The unique charm has a local feel & is a must-see while in Maui. The Ho'okipa Beach Park is one of the best places in the world to windsurf, as it is known as 'The Windsurf Capital of the World."  The town's proximity to breathtaking natural wonders like the Road to Hana and Haleakala National Park adds to its allure, providing ample opportunities for outdoor enthusiasts and nature lovers. With its perfect fusion of beauty, culture, and recreational opportunities, Paia emerges as the crown jewel of Maui.
2. Makawao
Makawao is a small town nestled in the upcountry of Maui at the bottom of the Haleakala Volcano. Nature enthusiasts will find themselves surrounded by lush green landscapes, rolling hills, and breathtaking vistas that offer opportunities for outdoor activities like hiking, horseback riding, and exploring nearby Haleakala Crater. Makawao has its own vibrant art scene and is a great place to find unique souvenirs. It exudes a blend of rustic charm, artistic flair, and Hawaiian heritage, making it a haven for those seeking an authentic and off-the-beaten-path experience. The town's rich history as a paniolo (Hawaiian cowboy) outpost is evident in its traditional architecture and thriving rodeo events, which infuses western influence into the local culture. Some weekend events include rodeos and barrel racing!
3. Wailuku
Wailuku is a vibrant town nestled in the heart of Maui and is home to Maui Snorkeling! Wailuku provides a captivating glimpse into the island's past and present, and is the birthplace of the sugar industry. It sits at the mouth of the Iao Valley State Park, where you can hike to see the iconic lao Needle, a stunning natural landmark that serves as a sacred site in Hawaiian history. With a striking view, the needle is said to represent Kanaloa, the Hawaiian God of the Ocean. You can also enjoy the local culture by exploring the Maui Arts and Cultural Center, where you can witness performances and exhibitions that celebrate the island's artistic diversity. When visiting Wailuku, don't forget to sign up for a Maui Snorkeling Tour Package and ride the 25-foot water slide, snorkel with sea turtles, and whale watch!
4. Lahaina
Lahaina, a captivating coastal town on the west side of Maui, is the most popular town to visit on the island. There are so many great things to do and see! The village has top-notch art galleries, shops, historic whaling boats, eateries, and live entertainment. Throughout the year, there are a range of events, one that includes The Banyan Tree Craft Fair. It is held every weekend in the shade of one of the largest trees in the United States. If you're traveling with your family, Lahaina is a perfect place to visit. It's full of different budget-friendly activities for kids at every corner! These activities include free outdoor performances of the local artists and musicians, fireworks shows, family bike rides, and colorful carnivals. And for those who love history, Lahaina's historic sites, such as the Lahaina Courthouse and the Wo Hing Museum, provide fascinating insights into the town's past and the influence of different cultures.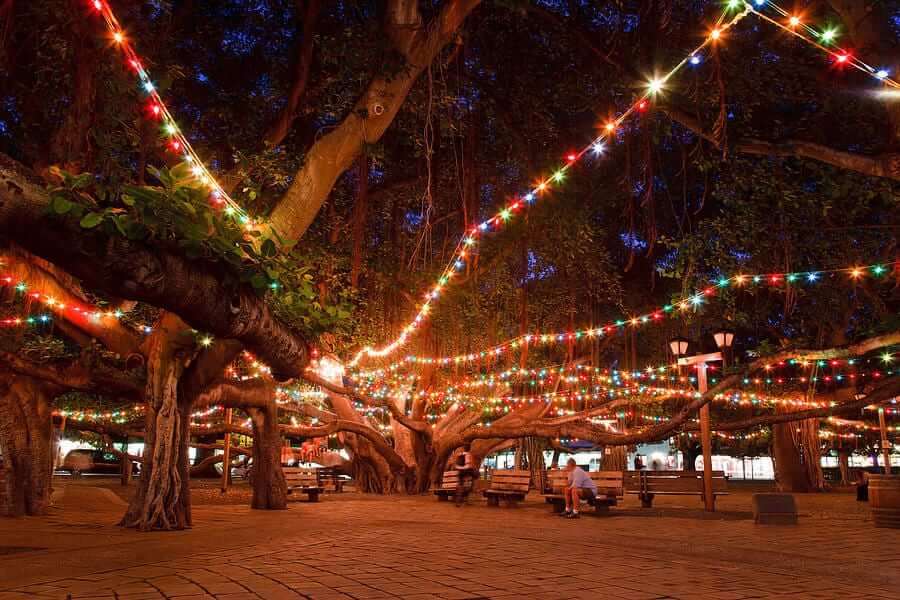 5. Hana
Hana, is nestled on the eastern coast of Maui and is the gem of the island. This remote and secluded town holds a magical allure, where the journey to reach it becomes as enchanting as the destination itself. The Road to Hana is a winding coastal highway that leads you through flourishing rainforests, flowing waterfalls, plunging pools, and dramatic seascapes. Hana's pristine beaches, such as Hamoa Beach and Red Sand Beach, invite you to relax and bask in the warm Hawaiian sun. The town's laid-back atmosphere and sense of seclusion allows you to disconnect from the outside world and reconnect with nature. There's no better way to end a day of adventure!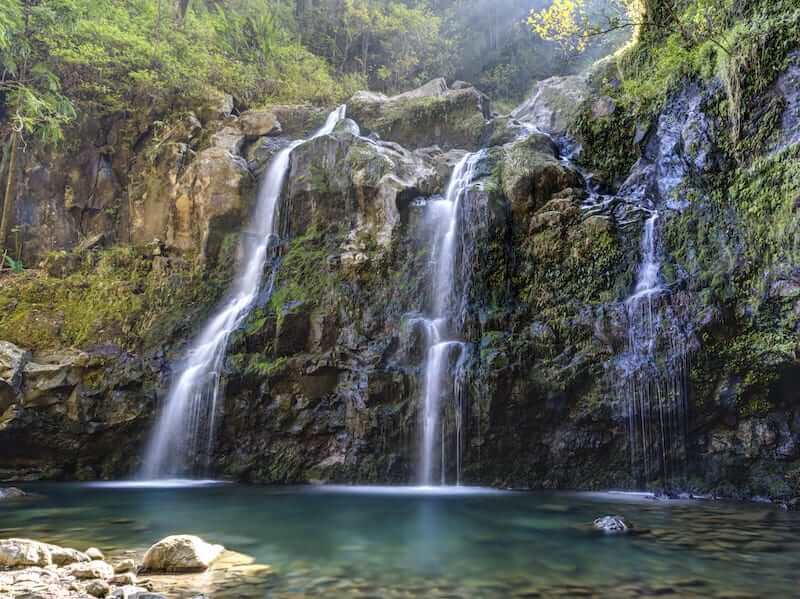 We hope this has sparked some inspiration for the adventures ahead in Maui. Hope to see you there and please check out our other Maui Snorkeling Blogs and don't forget to book a tour today!