The most comprehensive compilation of the Best of Maui lists. From the best snorkeling boats to Molokini to the best luaus, this is a must-read for any Maui Hawai'i vacation.
Best Hotels and Resorts in Maui
Maui is known to have some of the most amazing hotels and resorts in the world. From Wailea to Kapalua and everywhere in between, guests visiting can find anything to meet their needs.
Best Hotels and Resorts in Maui
Best Bars in Maui
Looking for a little nightlife? Maui is home to a plethora of amazing bars where you can find the best Mai Tai's or a huge selection of local beers in any setting that you choose.
Best Snorkeling Tours in Maui
Snorkeling is probably one of the most sought-after experiences in Maui. From Ma'alaea Harbor to Lahaina Harbor and Molokini Crater to Kapalua, you are sure to find the best tours and the best crews of any place in the Hawaiian Islands.
Best Beaches in Maui
If there is one thing that Maui has, it's gorgeous beaches! No matter when you go, where you visit, or what you plan to do, Maui offers an ideal setting for a romantic morning, playful day, or calming evening. Find your ideal place with this comprehensive list created by Conde' Nast Traveler.
Best Zip Lines in Maui
Looking for an out-of-the-ordinary vacation experience? Check out the thrilling zipline companies and feel the warm trade winds blow through your hair while you hang on for a thrilling ride through Maui's beautiful landscapes.
Best Restaurants in Maui
Maui offers a variety of culinary delights on all sides. Steaks, seafood, island fare, and just about anything to satisfy your palette. Take advantage of this insightful list from Eater of where to eat in Maui.
Best Luaus in Maui
A Maui luau is the most sought-after experience in the Hawaiian Islands and Maui does not disappoint. Experience the history and majesty of a traditional luau and sample the finest food and drink with a Maui luau. Hawaii.com has put together an amazing list of luaus for you to consider.
Best Land Activities in Maui
Maui is everything to everyone and offers some of the most enjoyable, thrilling, and peaceful experiences possible on land. Best of Maui Activities has compiled a comprehensive list of activities for land-lovers that offers just about anything you could ever want. From road to Hana tours to guided ATV riding…you won't be disappointed!
Best Water Activities in Maui
As you might imagine, an island located in the Pacific offers a tremendous number of water activities for everyone to enjoy. Snorkeling, whale watching, charter fishing, you name it…Maui has it. Check out this great list from Love Big Island and choose the ideal activity for your vacation.
Best Whale Watching in Maui
There may be no better time to visit Maui than during Whale Season. Running from December 15 until mid-April each year, the Humpback Whale season offers breathtaking experiences for young and old. Hop on one of these great whale watching tours provided by Viator to find the ideal whale watch Maui style! Not wanting to spend 3 hours whale watching? Join any of the snorkeling tours that combine snorkeling and whale watching together and get the best of both worlds. Snorkel a little…whale watch a little…and relax completely.
Best Whale Watching Tours in Maui
Best Fishing Charters in Maui
Fishing is as Hawai'i as just about anything. Generations of residents have relied on fishing for meals and entertainment and there is a multitude of fantastic fishing experts in Maui. Fish from land or fish from one of the best fishing charters on Maui and see why so many generations have relied on the Pacific Ocean for amazing fishing. Check out Tombarefoot list and plan your day.
Best Sunset Cruises in Maui
What's a better way to end a day than on a relaxing and romantic sunset cruise off the shores of Maui? Catch the breathtaking sunsets as the sun falls behind Lanai and enjoy the warm salty air as the day comes to a close. Find a great list of sunset cruises brought to you by Maui Information Guide.
Best Things To Do With Kids in Maui
Maui is the ideal setting for families. Calm beaches, warm ocean waters, and a never-ending list of family-friendly activities will keep your family happy throughout your stay. Check out this amazing list from Bon Voyage With Kids and find your next family experience!
Best Things To Do With Kids in Maui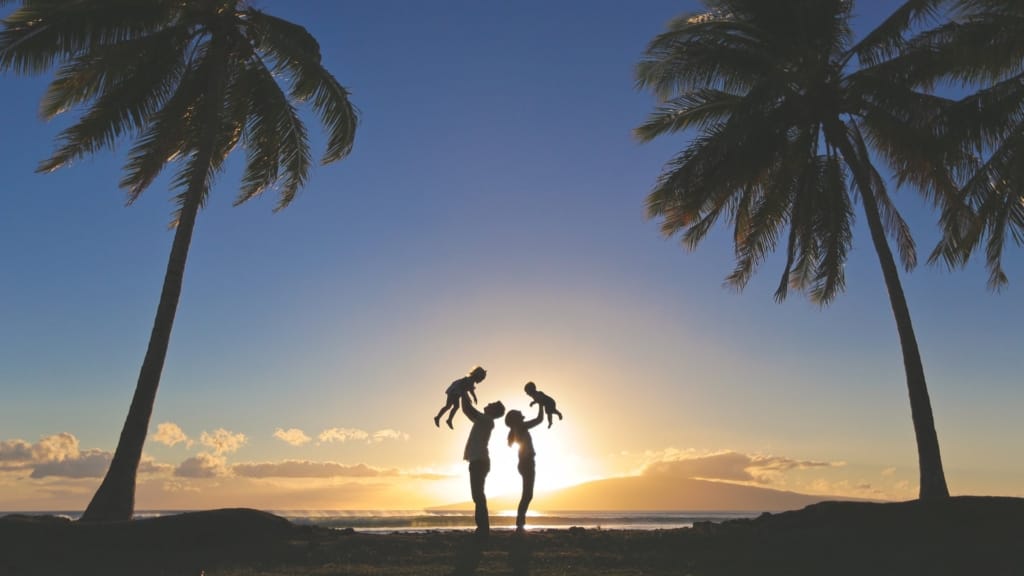 Best Things to Do on Honeymoons in Maui
There's a reason why so many newlyweds choose Maui for their honeymoons. Beautiful beaches, romantic sunsets, warm air, stunning private hikes, and any activity you can imagine makes Maui a tremendous marriage kickstarter. Check out this great list from Travelers Joy and plan your time with us.
Best Things to do on a Honeymoon in Maui
Best Photoshoots in Maui
Selfies, TikTok's, Instagram's, Facebook all benefit from the stunning locations across Maui. Grab your phone, or camera, and your family and hit these ideal photo locations. You won't believe what a great photographer you will be after a few days of shooting here! See Jasmine Alley suggestions.
Best Bike Tours in Maui
Beaches mean calm. Mountains mean hills. Whatever you seek, Maui offers an outstanding opportunity to jump on a bike and enjoy the beauty and excitement of riding across the island. Check out Maui Information Guide's Bike Tour list to help you choose the optimal bicycle experience.
Best Hikes in Maui
Maui offers the best and most scenic hiking found anywhere in the world. Visitors travel from all over to catch a glimpse of the dense landscapes and huge elevations that are a part of Maui. Choose wisely as some of these hikes are for expert hikers while others are family-friendly and relatively easy. All Trails has compiled a great list for you to consider.
Best Maui Car Rental
Finding a rental car in Maui has proven to be a very challenging proposition in the Covid era. Reduced supply and overwhelming demand, has made finding a car for rent a bit of an uphill battle. When you find the perfect car rental company, you need to be sure to get the best car for the activities that you plan to do. Maui Information Guide has compiled a great list for you to consider!
Best Things For Couples in Maui
While it's been said that "Virginia is for Lovers", Maui has to be ranked among the most "lover-friendly" locations in the world! Thrill junkies, land lovers, and peaceful relaxers can all find their homes in Maui. Check out this great list from Sand in my Suitcase and find your ideal Couples day.
Romantic Things for Couples in Maui