"Experience the pristine beauty of the Molokini Crater"
Getting Excited For The Adventures Ahead
During this time, we are truly treading uncharted waters. Anxiety and stress levels are high for many. It has shown me that life is short & the future is unknown. It is important to focus on the positive and get excited for the adventures ahead. Which is why I am excited to dive into why Snorkeling the Molokini Crater, in Maui, Hawaii, is an experience that is on the top of my list.
What is Molokini Crater?
Located just a few miles outside off the Makena coast of Maui, lies the alluring, sunken volcanic crater of Molokini. It was formed more than 230,000 years ago during a volcanic explosion. Molokini is one of the three remaining volcanic calderas in the world (the second one also in Hawaii off the coast of Kauai). The unique concave shape allows for clear waters with visibility up to 150ft. Some of the best snorkeling in the world!
What Can I See?
Molokini Crater is home to more than 250 species, of vibrant tropical fish, coral reefs and majestic sea creatures, some you cannot see anywhere else! From eels, monks, seals, octopuses (tako), an occasional manta ray, and unique lava formations. You can even see Humpback whales during whale season (November through April).
How Can I Get There?
Molokini crater is off the coast of Maui and is only reachable by boat. Maui Snorkeling (MauiSnorkeling.com) is the number one charter boat in Maui. With an experienced, welcoming crew like no other on the island. Their head captain, Marc, has run boats out of Ma'alaea Harbor for 20 years, and has been captain on the Lani Kai since 1998!
Not only do you get to experience the pristine beauty of Molokini Crater, but their tours include high quality equipment, local food & drinks included & so much more for an unforgettable experience.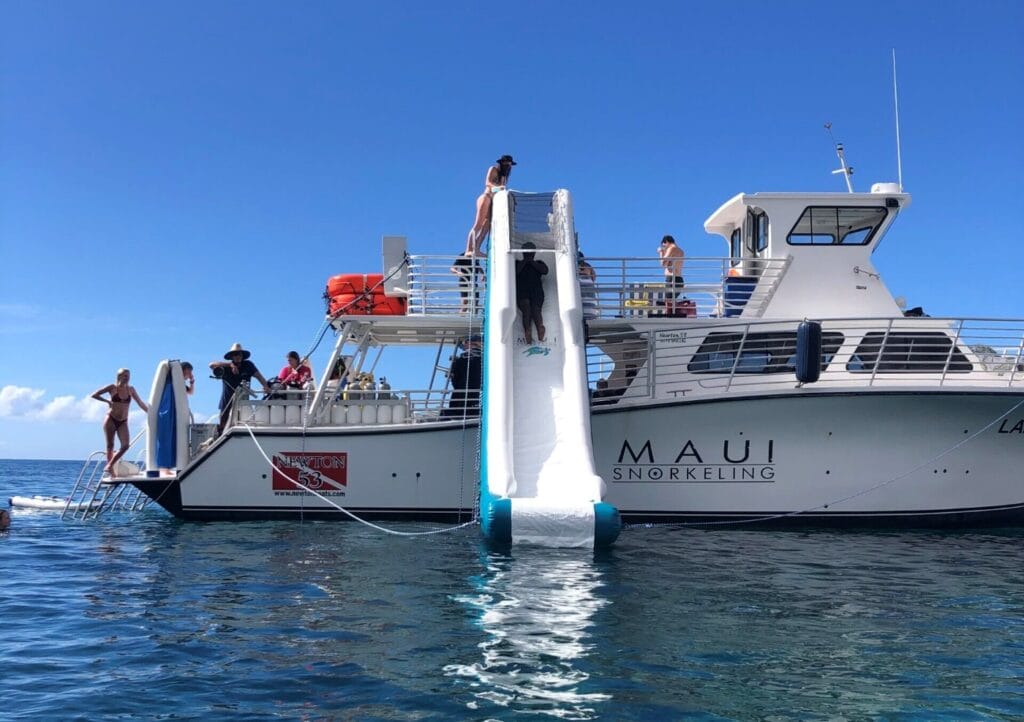 Prioritize Adventure
Snorkeling in the Molokini Crater you will experience a wealth of marine life in a calm and relaxed setting. Floating around without a care in the world. I hope this has inspired you to prioritize adventure and experience the most in life.
Beginner's Guide to a Thrilling Snorkeling Experience in Maui!